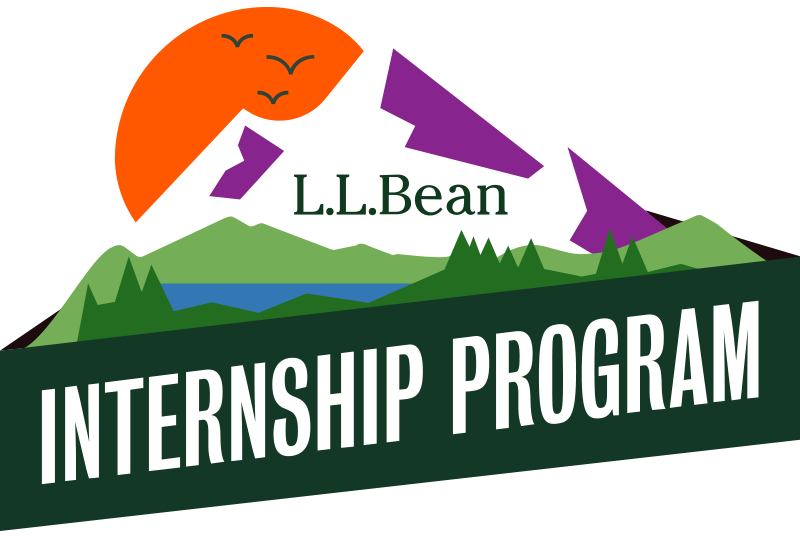 L.L.Bean Summer Internship Program
Each year, L.L.Bean hires promising college students to join us in Maine and work in various department across the company. Interns might support our creative copywriters and designers in telling stories for print and digital, learn retail management skills at our Flagship store, or work with product developers to help design the next big thing. We invite you to join our team and spend your summer with us!
What's it All About?
As an intern, you are fully immersed in the L.L.Bean business and culture, and experience first-hand what it means to Be an Outsider. Over the course of 12 weeks, interns produce meaningful work that directly impacts the company, meet with members of the leadership team, have adventures with fellow interns, and so much more. Your work here matters and your time, energy and input help us bring the brand to life.
What can I Expect?
At L.L.Bean, we value our customers and treat them, and each other, with respect. So it's only fitting that our interns are considered to be true members of the team, working the same schedule and taking on many of the same responsibilities as full-time employees. You work alongside your new colleagues while attending exciting and insightful events, including a behind-the-scenes look at how our famous Bean Boots and made and "lunch and learn" sessions with senior leadership - including the president and CEO. Of course, we also make sure you have time for plenty of outdoor adventures - because we believe being outside brings out the best in people.
At the heart of everything is the people. From one-on-one meetings with mentors to lunches with fellow interns, your interactions here are meaningful and build strong connections. And that's something you can feel good about, every day.
Learn More
What do I Need to Know?
Is the internship paid?
Yes, internships are paid.
What is the interview process like?
Typically, there are four steps in our interview process. After submitting your application online, your resume will be reveiwed by a Talent Specialist. If there is interest in moving you forward, you will receive an email to set up a phone interview with HR. Next, you'll interview with hiring managers in the department to which you're applying. Some departmments require a test (e.g. copywriting or IS) to review interns' aptitude for their assigned work. Once a hiring decision is made, you'll receive an official offer.
Where do internships take place?
All of our internships take place on our campuses in Freeport, Portland, and Brunswick, Maine. Interns are responsible for their transportation during the internship. While it's helpful to have a car, using public transportation or carpooling with other interns are both viable options. Also, bicycles could be made available if needed.
Does L.L.Bean offer intern housing?
No. Housing leads and referrals will be provided but interns are responsible for securing housing accommodations.
Do students who have already graduated qualify for the internship?
Yes, recent college graduates are welcome to apply. Strong preference will be given to rising juniors and senior, as well as seniors graduating in winter/spring semesters.
When is the best time to apply?
We typically begin posting internship opportunities in December/January. Interviews begin in January and February, and typically job offers are made in February and March.
What's the dress code?
Business casual. For safety reasons, there are specific requirements (e.g. no open-toe sandals) depending on the building and type of work you're doing.
What are the benefits and perks?
Our interns are eligible for many perks, including the following: a generous discount on merchandise, access to on-site fitness rooms and classes, the employee store (for even more savings on L.L.Bean products), and the employee use room where you can borrow a variety of outdoor gear for free or a small fee. We also offer a 401(k) program with employer match for the duration of your employment with us.